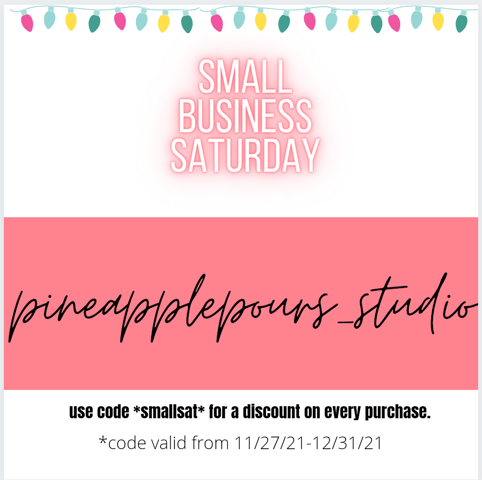 why is shipping so expensive? my shipping prices come straight from USPS. to be taken to the usps website, click here.
do you offer delivery? not at this time.
are you accepting commissions? yes! please send me a message here, and i will be more than happy to hear from you!
do you ship outside of the united states? not at this time.
i see a painting that i like, can i buy it in multiples? because each painting is unique, only one is available at this time. please email, and we can discuss a comissioned set!
i want to purchase a canvas i see on instagram, how can i do that? please email me at pineapplepoursstudio@gmail.com, and we can chat!
i want a keychain made, but i dont see it. all keychains are 100% customizeable. from letter, to glitter color, and solid color- i can do whatever you like! just message me here.